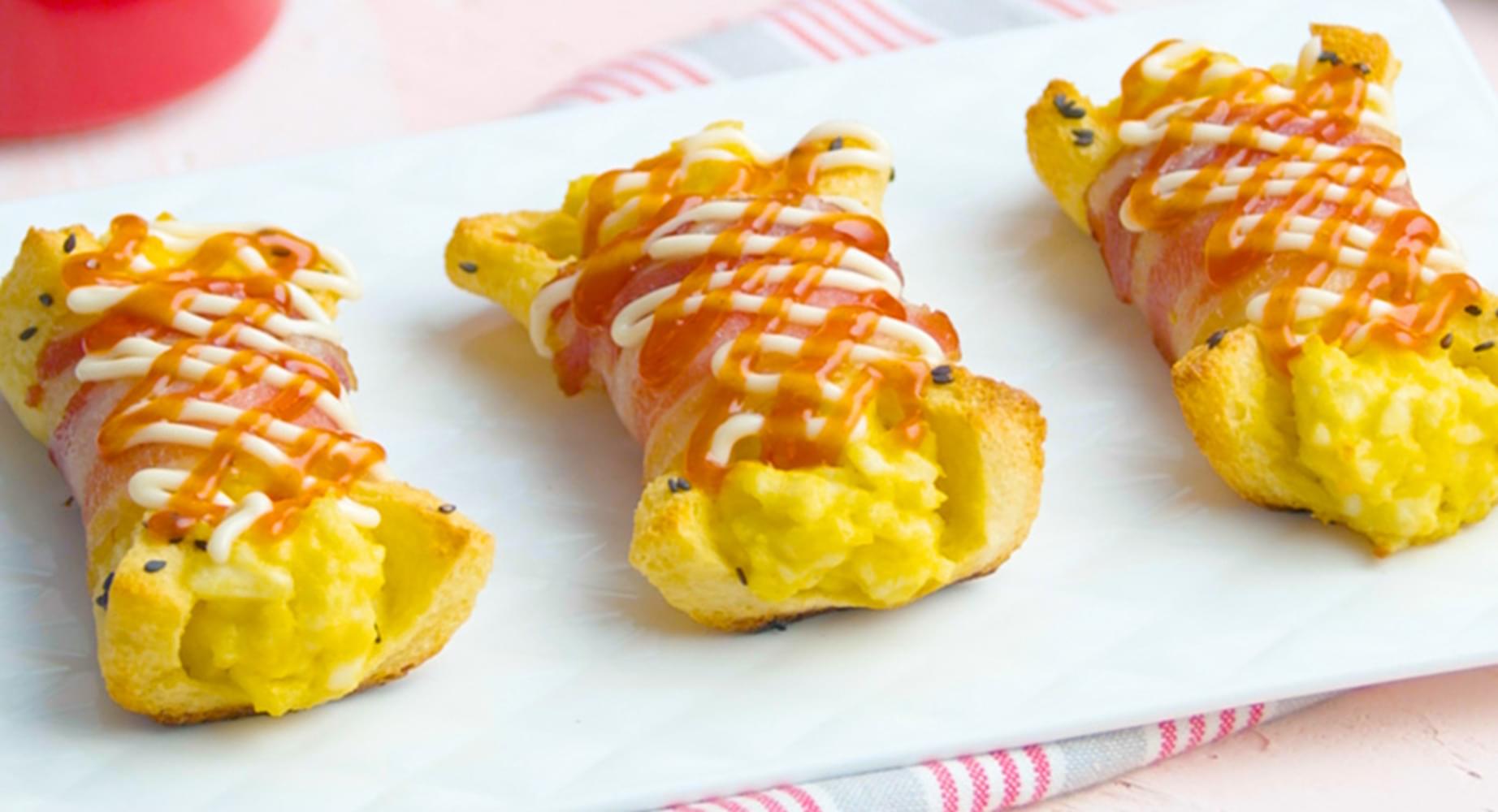 Bacon-Wrapped Egg Toasties
Ingredients
Streaky Bacon

slices

3 slices

White Bread

slices

3 slices

Mayonnaise

2 tbsp

Egg

hard boiled

3

Milk

1⁄2 cup

Egg

1

Black Sesame Seeds

1 tbsp

Salt

to taste

White Pepper

1 pinch
How to cook
Prepare boiled eggs
Add mayonnaise to the boiled egg with a sprinkle of salt and white pepper, then mash thoroughly.
Prepare egg mixture
Pour milk into the egg, sprinkle black sesame seeds and beat the mixture well.
Remove bread crusts.
Coat bread slices with the mixture evenly. Place them on top of each bacon slice.
Add egg mash in the middle of each bread slice and wrap it up firmly with a bacon slice.
Start baking
Bake at 180°C for 20 minutes and dress it up with condiments of your choice before serving.