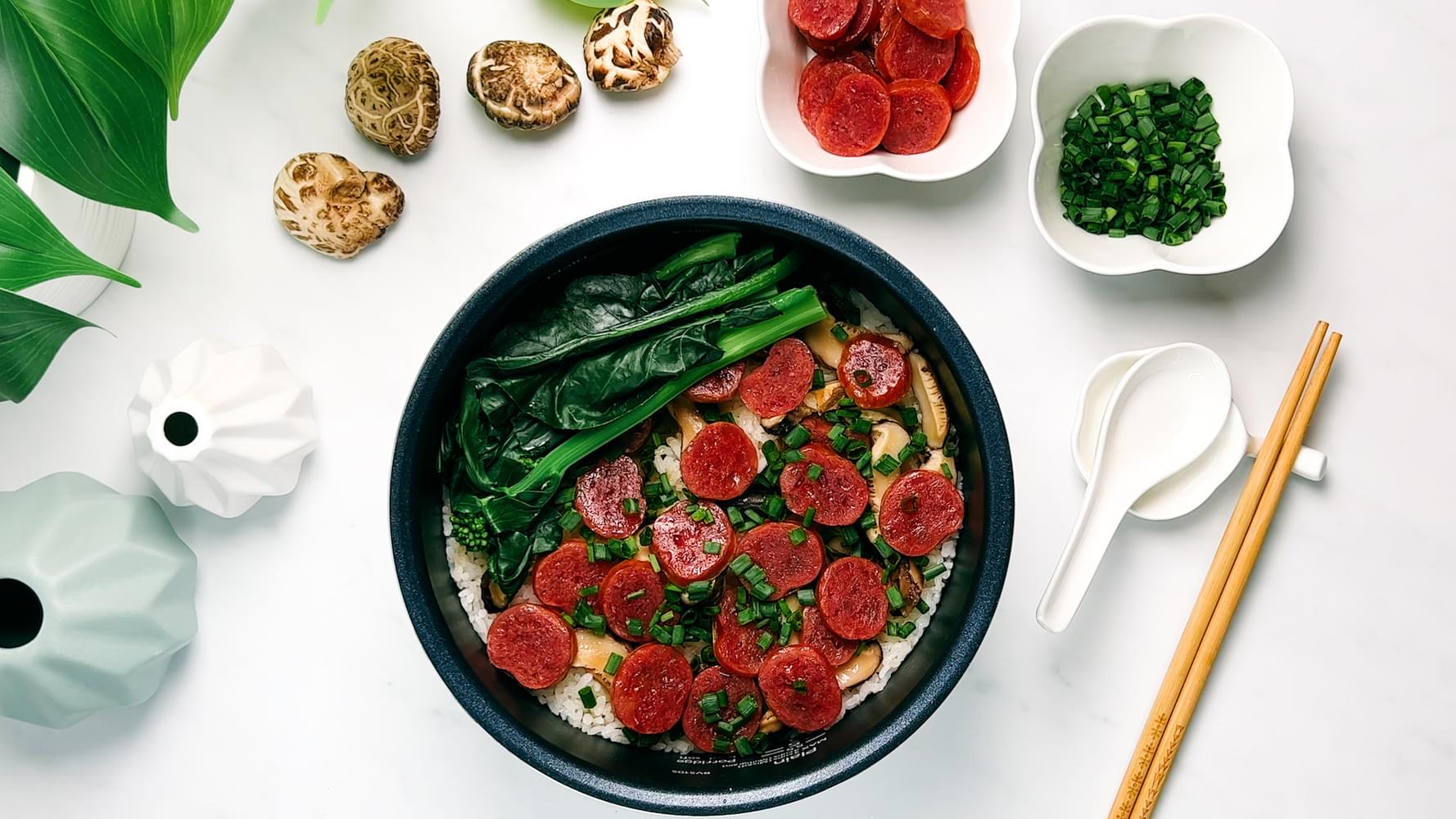 Chinese Sausage & Mushroom Rice
Ingredients
Jasmine Rice

3 cups

Shiitake mushrooms, sliced

Rehydrate dry shiitake in water for 1 hour

3

Chinese sausage

4

hong kong kai lan (chinese broccoli)

Washed

1 packet

Spring onion

FInely chopped

1 bunch

Oyster Sauce

2 tbsp

Sesame oil

1 tbsp
How to cook
Start Cooking!
Fill the rice cooker with water up to the line that corresponds with the number of cups you added.
Add the Chinese sausage and mushrooms on top of the rice and start cooking.
While the rice is cooking, blanch the kai lan until cooked. Season with oyster sauce and sesame oil. Set aside.
Once the rice is cooked, remove the Chinese sausage and slice them.
Serve the sausage, mushrooms and kai lan over the rice.
Garnish with chopped spring onions.
Tried this recipe? Rate it!