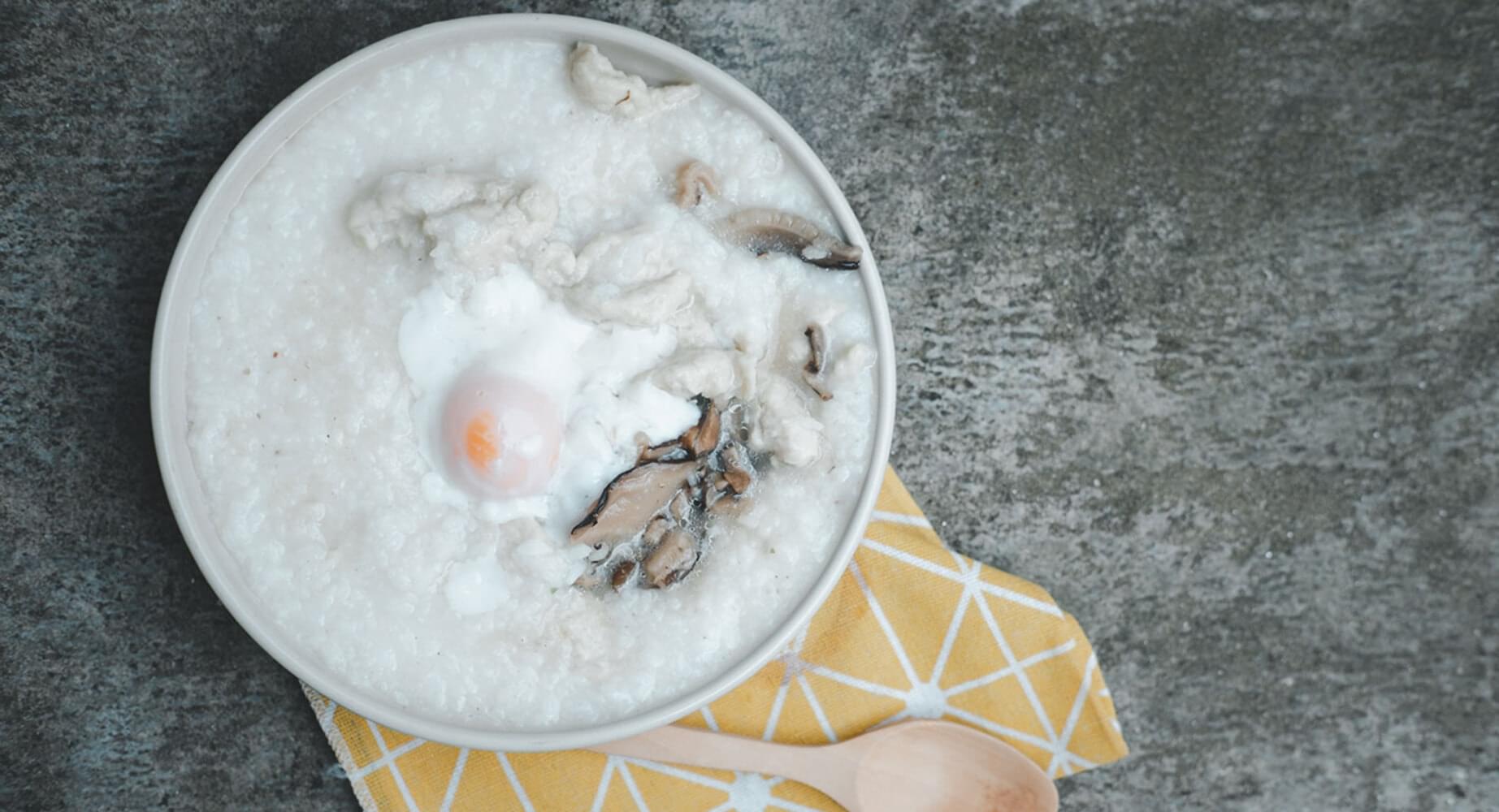 Chinese Yam (Taro) and Pork Congee
Ingredients
Jasmine Rice

1 cup

Yam

or taro

500 g

Pork Chin

can be replaced with pork jowl or ground pork

300 g

Dried Shrimps

50 g

Dried Shitake Mushrooms

large sized

6

Chicken Stock

or water

10 cups

Cooking Oil

2 tbsp

Pork Marinade

Soy Sauce

1 tbsp

Sesame Oil

1 tbsp

Corn Starch

1 tsp
How to cook
Marinate the pork
Place the pork in a large mixing bowl then add in soy sauce, sesame oil and corn starch
Marinate overnight or for at least 1 hour before using.
Start cooking
Heat up 2 tablespoons of cooking oil.
Add dried shrimp and sauté until fragrant (about 10-15 seconds).
Add in the pork and sauté until it changes colour.
Add in the shiitake mushrooms and yams then sauté for about 1 minute.
Add in the rice grains and chicken stock then bring it to a boil.
Lower the heat and continue to cook until the rice is soft and thickened (about 20-30 minutes).
Season the porridge with salt to your taste.
Tried this recipe? Rate it!