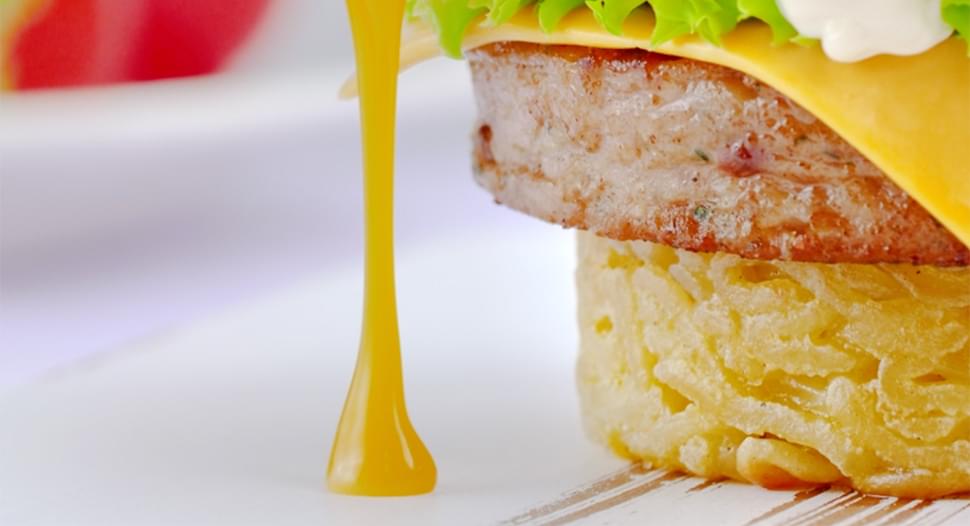 Gourmet Ramen Burger
Ingredients
instant noodles

2 packets

beef patties

2 packets

eggs

beaten

2

eggs

extra, sunny-side-up

2

cheese

2 slabs

fresh lettuce

1

tomatoes

1

vegetable oil

2 tbsp

Toppings as desired
How to cook
Step 1
Boil instant noodles and drain 1 minute before time indicated on the package. Stir to loosen and drain off all water.
Step 2
Mix seasoning powder into the 2 beaten eggs, then pour it into the instant noodles to evenly coat.
Step 3
Divide noodles into bowls, and place cling wrap over them to stack another bowl on top and flatten if needed. Refrigerate for about 20 minutes.
Step 4
Pour oil and heat it up in a large non-stick pan or cast iron skillet.
Step 5
Cook the noodles without moving until well-browned on the first side for about 3 minutes.
Step 6
Carefully flip and brown on the second side for about 3 minutes longer.
Step 7
Fry the patties and eggs sunny-side-up. Transfer to a plate and set aside.
Step 8
Stack it up! Arrange all ingredients on the bottom ramen bun before topping them off with the second ramen bun. Serve immediately.