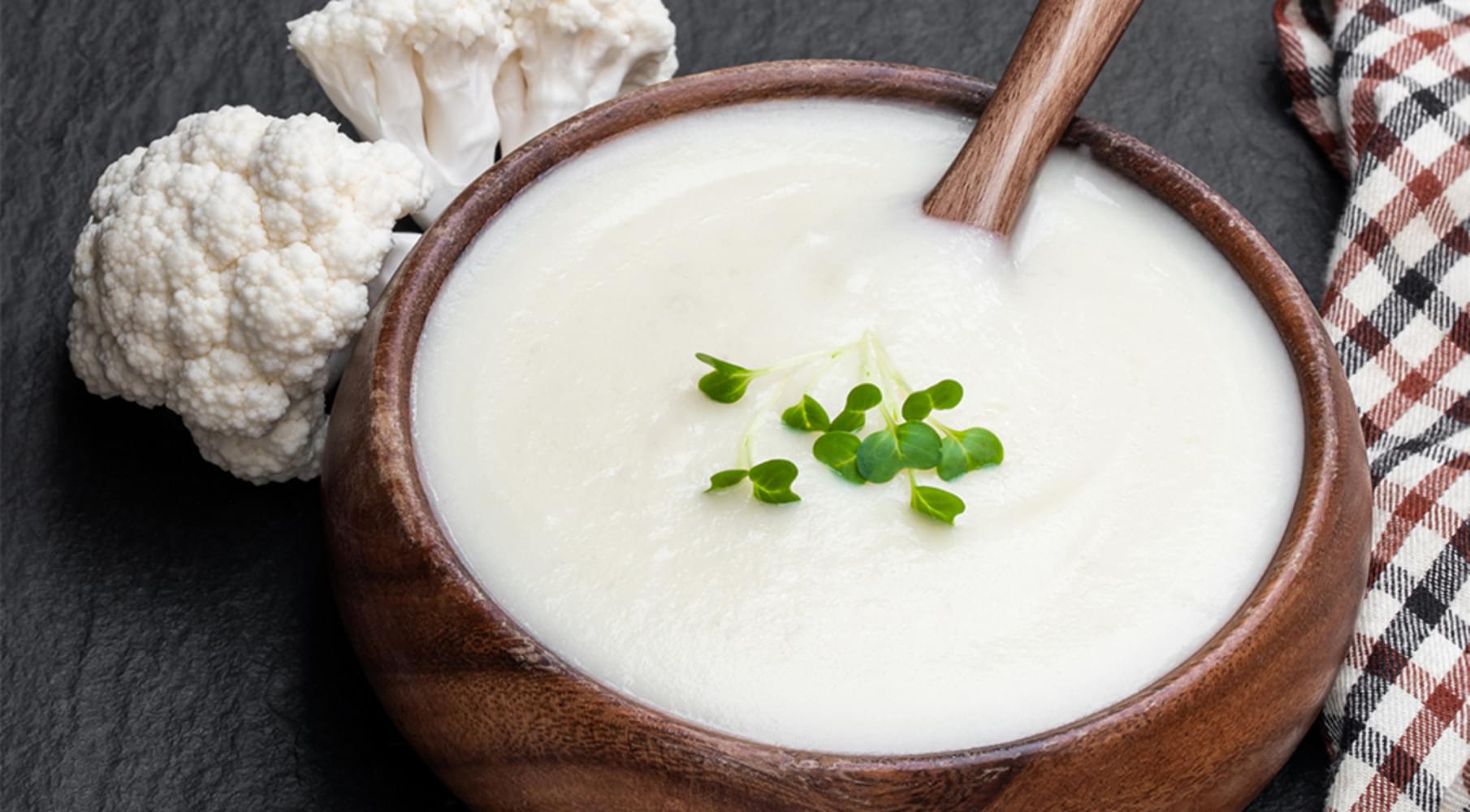 Immunity Cream of Cauliflower Soup
Ingredients
Cauliflower

small sized, chopped

1

Potato

small sized, chopped

1

Unsweetened Almond Milk

2 cups

Egg

beaten

1

Miso Paste

1⁄2 tsp

Garlic Powder

1⁄2 tsp
How to cook
Start cooking
Blend the cauliflower, unsweetened almond milk, potato, miso paste, garlic powder till smooth.
Pour the blended ingredients into a pot and boil for 10 minutes.
Add the beaten egg and stir till well mixed (about 1 minute).
Remove from heat, season with salt and pepper (to taste) and serve.
Optional: garnish with coriander.