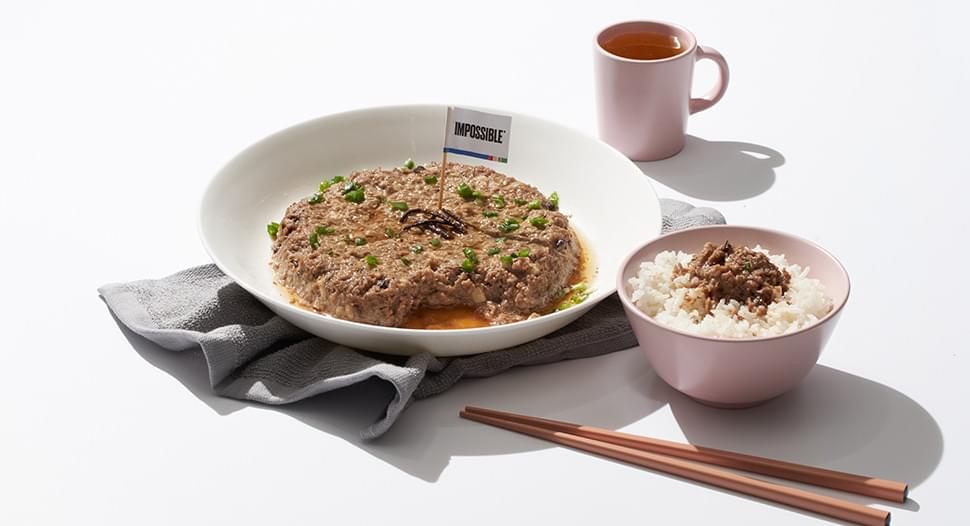 Impossible Meat Patty
Ingredients
Impossible Meat

340 g

Dried mandarin peel

1

Water chestnut

4

Spring onion

1

Marinade

Soy sauce

2 tsp

Corn-starch

1⁄2 tsp

Sugar

1 tsp

Water

1 tbsp

Oil

1 tsp

White pepper powder

1 pinch
How to cook
Step 1
Soak mandarin peel with water until soft about 3 minutes, remove rind with a small knife, clean and cut into dice.
Step 2
Wash and peel water chestnut and cut into dice.
Step 3
Slice spring onion into small slices, set aside.
Step 4
Mix mandarin peel, water chestnut, Impossible Meat with the marinade mix.
Step 5
Steam meat patty in a double boiler over high heat for 15 – 20 minutes, turn off heat; sprinkle with sliced spring onion and serve.