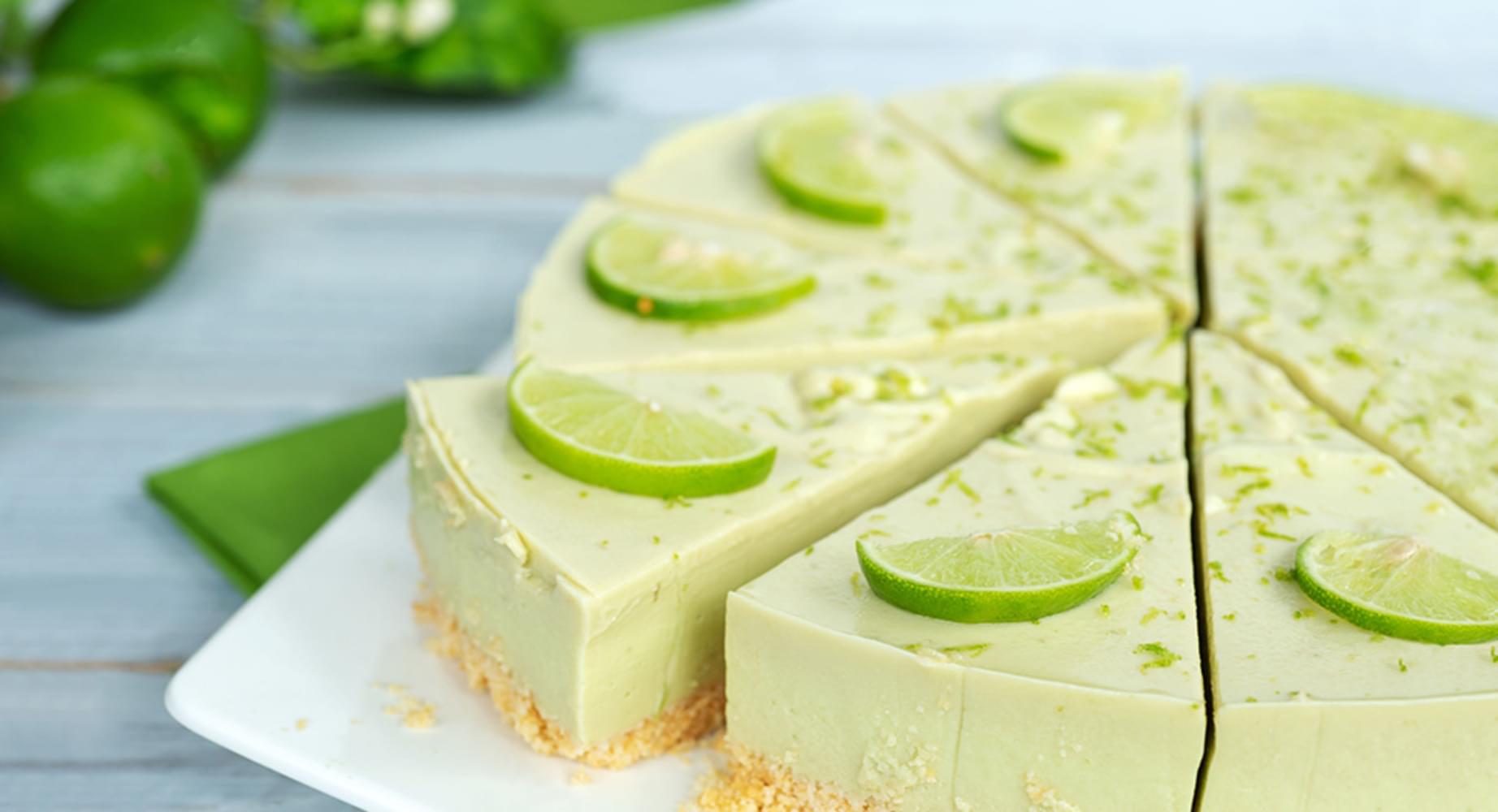 No-Baked Avocado Lime Cheesecake
Ingredients
For Crust Base

Graham Cracker

finely ground

1 cup

Unsalted Butter

melted

100 g

For Filling

Avocado

1 cup

Cream Cheese

300 g

Whipping Cream

for mixing with avocado

200 ml

Whipping Cream

for mixing with gelatine

150 ml

Gelatine Powder

2 1⁄2 tsp

Granulated White Sugar

1 cup

Lime

zested and juiced

2

Lime

for garnish

1
How to cook
Prepare crust
Grind graham crackers in food processor until finely ground, add melted butter and mix evenly.
Press crumb mixture onto the bottom of a 10-inch-diameter springform pan and chill in the freezer for 10 minutes to set.
Prepare gelatine-cream mixture
Combine whipping cream and gelatine powder in a small saucepan.
Stir for 2 minutes or until granules of gelatine are dissolved.
Bring it to boil over medium heat and strain through a fine sieve to remove residue. Set aside to cool.
Method
Zest 2 limes first and extract the juice.
Blend it together with avocado, cream cheese, sugar and whipping cream until everything is smooth and well-combined.
Pour in the gelatine-cream mixture and continue blending till the mixture is creamy and smooth in texture.
When ready, pour the avocado lime cheesecake into the prepared cake pan and smooth the top, before chilling it in the freezer for 2 hours to set.
Release the cake from the springform pan and garnish with lime slices and zest on top, and it is ready to serve right away.
Tried this recipe? Rate it!