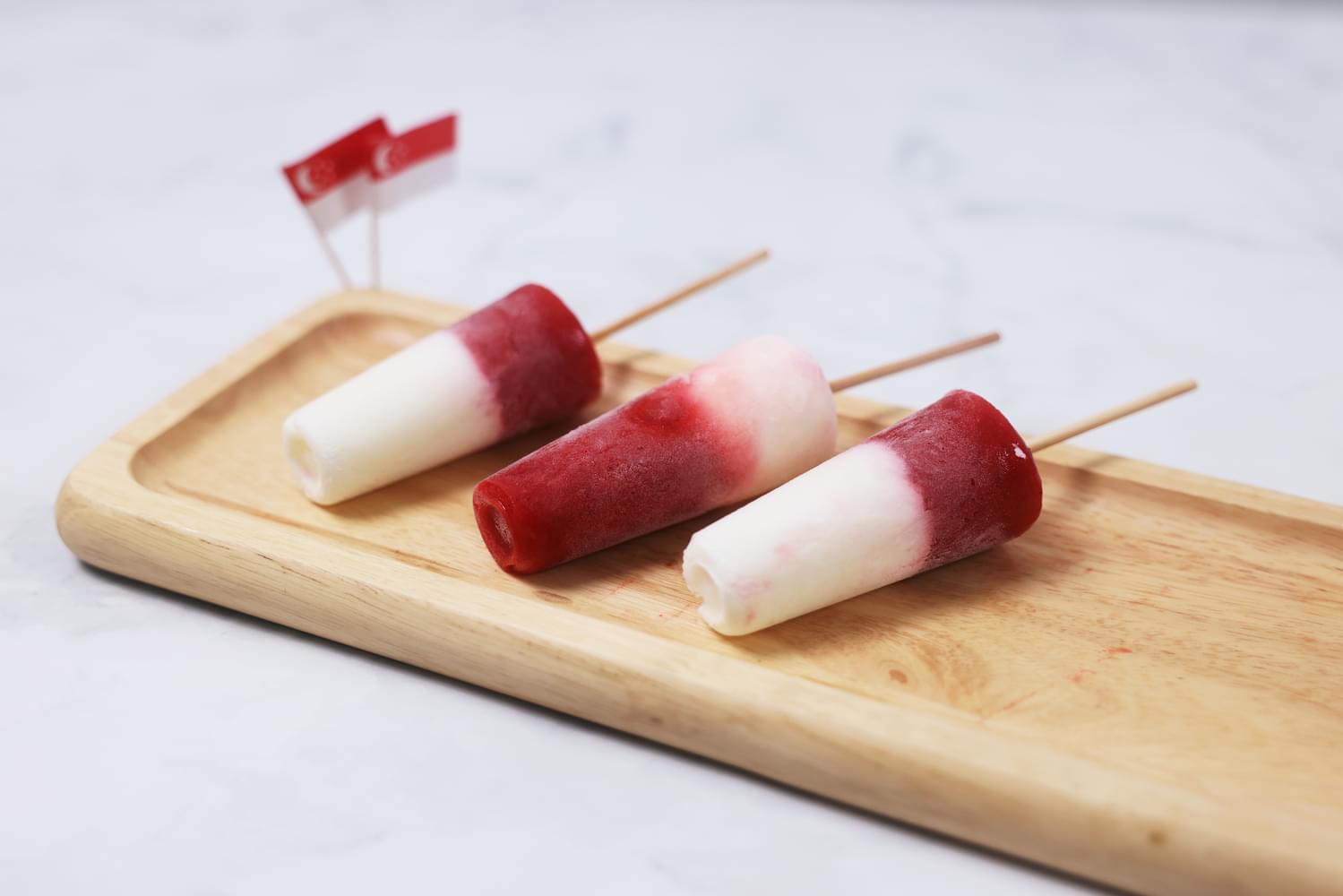 Patriotic Potong (Red & White Ice Lollies)
Ingredients
| | |
| --- | --- |
| Frozen Strawberries | 750 g |
| FairPrice Pure Cane Sugar | 1⁄3 cup |
| Lemon Juice | 1 tbsp |
| Sweetened Plain Yoghurt (mixed well to get rid of clumps) | 125 ml |
How to cook
Prepare the red portion
Add the frozen strawberries, sugar, and lemon juice to a blender. Blend until smooth or when it becomes a sorbet-like consistency.
Fill up the moulds halfway with the frozen strawberry mixture.
Prepare the white portion
Fill up the moulds completely with the sweetened plain yoghurt.
Freeze the potong to serve
Insert wooden skewers into the middle of each filled mould. Freeze for up to two hours or overnight.
Rinse the mould's exterior under running water from a tap for at least 10-20 seconds.
Loosen the potong out from each mould slowly. Serve immediately!
Tried this recipe? Rate it!