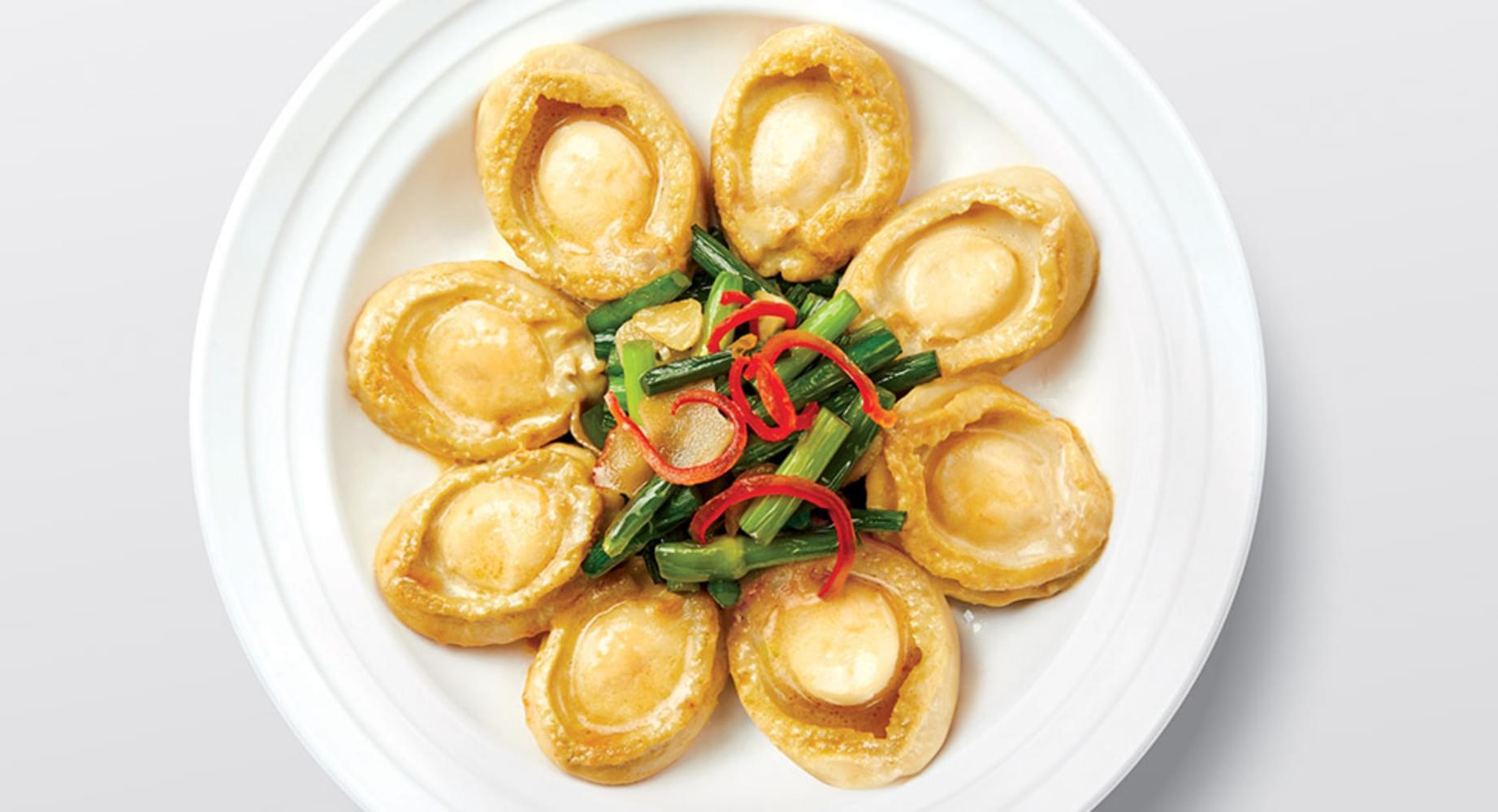 South Korean Baby Abalone with Hot Mayo Miso Sauce
Ingredients
| | |
| --- | --- |
| Golden Chef South Korean Baby Abalone 8s | 1 can |
| White miso paste | 1 tbsp |
| Mayonnaise | 3 tbsp |
| Garlic flowers, cut into 3cm length | 7 |
| Garlic, sliced | 2 cloves |
| Fish sauce | 1 tbsp |
| Sugar | 1⁄2 tbsp |
| Red chilli, sliced for garnish | 1 |
| Canola oil | 2 tbsp |
How to cook
Step 1
Boil Golden Chef South Korean Baby Abalone in can for 15 minutes. Set aside to cool before opening. Drain well.
Step 2
Heat canola oil in wok over high heat, fry garlic and garlic flowers till fragrant.
Step 3
Add in fish sauce and sugar, stir-fry all ingredients in high speed. Set aside.
Step 4
Mix mayonnaise and miso paste together, toss well.
Step 5
Fry the mixture and abalones in non-stick pan over high heat for 10 seconds. Remove from pan.
Step 6
Garnish with chilli slices. Ready to serve.