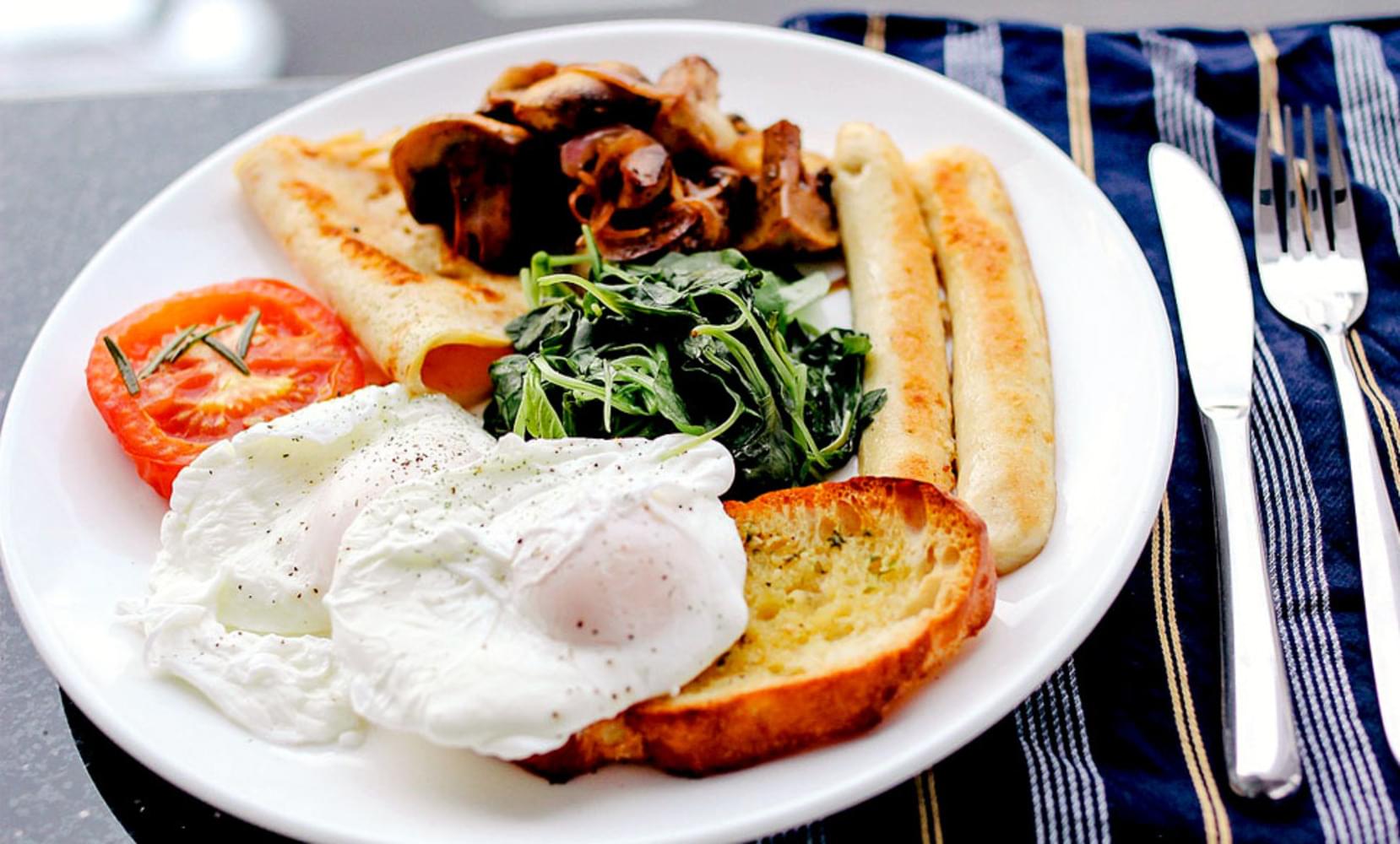 Spinach Breakfast Platter
Ingredients
Spinach

just wash if using baby spinach

500 g

Eggs

4

Avocado

1

Cherry Tomatoes

1 bunch

Portobello Mushrooms

200 g

Thyme

or 1 tsp thyme leaves

1 spring

Olive Oil

2 tbsp

Salt

Pepper
How to cook
Prepare spinach & mushroom
Wash and pluck spinach into 4-inch lengths.
Remove the stalk and the black gills from the mushrooms.
Start cooking
Heat oil and fry garlic till fragrant.
Add in spinach with salt and pepper to taste. Remove and set aside on the serving plate.
Season the mushrooms with salt, pepper, and thyme.
Saute until brown and tender. Add to the serving plate.
Serve with eggs (poached or sunny side up), sliced avocado and halved cherry tomatoes (fresh or cooked).
Team this with some crumbled feta, a slice of whole-wheat toast, sausage, or your favourite relish for a bit of a change-up.
Tried this recipe? Rate it!