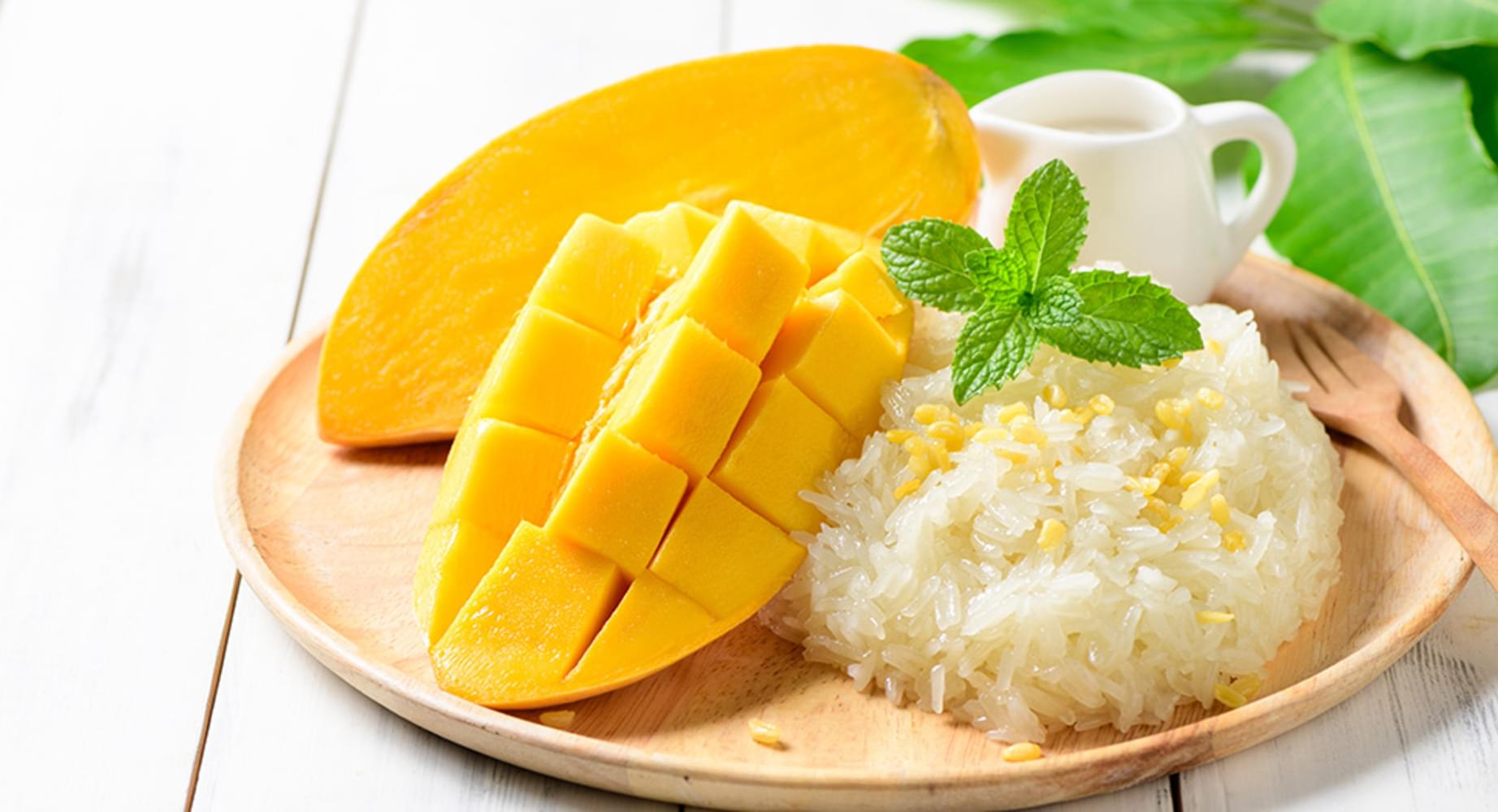 Ingredients
fresh honey mango

skinned & sliced

1

Glutinous Rice

1 cup

Coconut Milk

1 cup

Salt

1⁄4 tsp

Sugar

2 tbsp

Water

1 1⁄4 cups
How to cook
Sticky rice
Rinse rice under cold water till it becomes clear.
Add rice & water into the rice cooker & let it stand for 30 minutes.
After 30 minutes, cook your rice & water in the rice cooker.
Once cooked, leave the rice to sit for 5 minutes.
Coconut sauce
Start preparing the sauce.
Boil coconut milk, sugar, and salt together.
Bring it to a simmer by lowering the heat until the sauce has thickened & sugar dissolved.
While waiting, fluff the rice with a rice paddle.
Once the sauce has been cooked, pour in ¾ of it into the rice.
Mix it together for 10 minutes to allow the rice to absorb the coconut sauce.
Serving
Assemble the rice with sliced mango & spoon the remaining sauce over.
Serve it while hot.
Tried this recipe? Rate it!